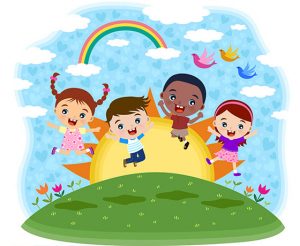 Welcome to
Ellemnopy!
At Ellemnopy, we believe that every child is a unique explorer on their journey of learning and growth. Our preschool and playhouse provide a vibrant and enriching environment where children discover, create, and thrive.
How to enroll your child?
Interested in good preschool education for your child? Our childcare facility is the right decision!
What the parents say
"Ellemnopy Preschool & Playhouse has been a second home for my child. The caring staff and engaging curriculum have made my child excited to learn every day. I've seen remarkable progress in their social skills and academic readiness. I couldn't have asked for a better place to start their educational journey."
Mother of 2-year old
"We were initially nervous about sending our child to preschool, but Ellemnopy completely put our minds at ease. The nurturing environment and dedicated teachers have made this experience truly exceptional. Our child loves coming here, and we've noticed a significant boost in their confidence and curiosity"
Mother of 5-year old
"Ellemnopy Preschool & Playhouse has exceeded our expectations in every way. The program's focus on fostering creativity and independence in our child has been remarkable. They've learned so much and made wonderful friends. We're grateful to the entire Ellemnopy team for their dedication and care."
Mother of 3-year old
"I can't say enough good things about Ellemnopy Preschool & Playhouse. The teachers and staff go above and beyond to create a safe and nurturing environment. My child is excited to share what they've learned each day, and I'm thrilled to see their love for learning grow."
Mother of 4-year old
"Ellemnopy Preschool & Playhouse was where I had my first adventures in learning. Looking back, it was an incredible place to begin my education journey. The teachers were kind and patient, and the activities were always so much fun. I feel like I developed a strong foundation here that set me up for success in school."
Former Student
What's going on at Ellemnopy
Schedule A Visit Today!
CALL (405) 633-0787 OR FILL IN THE FORM BELOW
Come visit Ellemnopy Preschool & Playhouse for yourself, you can tour the rooms and meet some of our educators. We offer High Quality early education.